5 of the Best Urban Design Blog Posts of 2011
How can we enhance the urban form of our cities to make them more sustainable? We've featured hundreds of articles on this topic over 2011, and here's five of the best:
Hollywood Dreamin' – Decking LA's Highway 101
Cars aren't only bad for the environment, they can be socially damaging too. But can anything be done to make the massive infrastructure required by cars more sustainable? In this post, Claudia Huerta looks into plans for LA's Central Park – built directly on top of Highway 101. Could this model be applied elsewhere? Read the full article here.
How do we Create Urban Spaces for Millions of People?
Cities are growing fast, leading to what Mayra Hartmann calls 'people congestion' in this post. 'So, how do we create urban spaces, for millions of people, without getting into each other's spaces?' Mayra presents her solutions right here.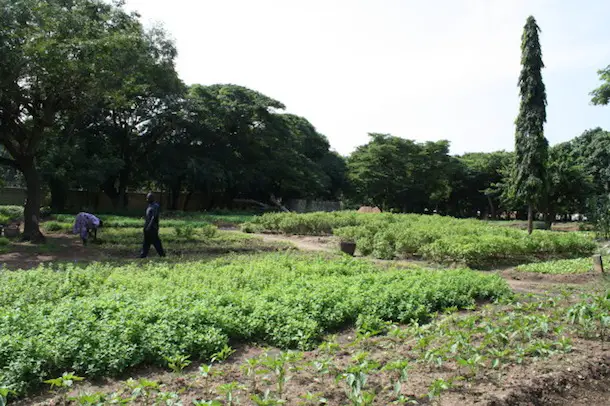 Designing Cities with Children in Mind
One non-profit in Ghana is taking 2 acres of unused land, and transforming it into 'child-centric, play-friendly public centre where the entire community can re-imagine 21st century urban living'. In this post, Amowi Phillips and Rachel Phillips present a 'neighborhood-led paradigm which puts children first', with potential in Africa and beyond. Read the full article here.
Imagining the United States Without Shopping Malls
Shopping Malls might be synonymous with the United States, but in this post, Lyndsey Scofield looks at how this part of American culture is changing, presenting malls which are being reworked, the 'dead mall', and 'the mall that won't die, but has never truly lived'. Will we one day see an America without shopping malls? Read Lyndsey's post right here.
Creating Resilient Cities in-step with the Seasons
'In 2010 forty two million people were displaced by natural disasters'. In this post, Melissa Sterry looks into the drastic effects extreme weather conditions can have on cities and suggests that, in a world with an ever-changing climate, it is more critical than ever that our cities become more resilient. Read the article here.