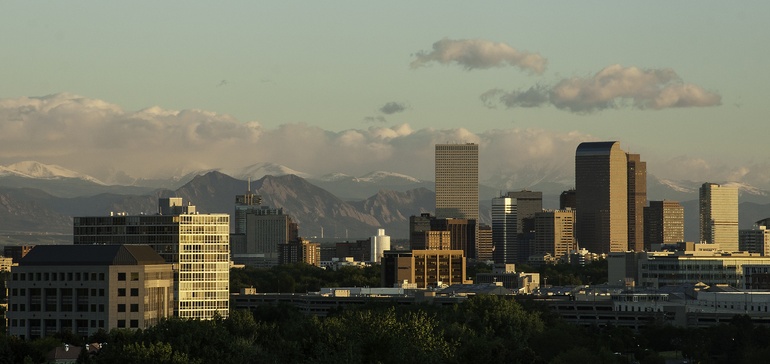 Brief
Denver tests driverless shuttle for first mile-last mile transit connection
Dive Brief:
Autonomous shuttles are now being tested in Denver, with the hope of rolling them out into full operation in the spring, according to The Denver Post.
The six-seat shuttle would help with first mile/last mile public transportation connections. The first route will transport passengers between a Denver train station and a nearby bus stop, which also is close to many office buildings.
Colorado Governor John Hickenlooper declared Monday as "Connected and Autonomous Vehicle Day," during an event when he and Denver Mayor Michael Hancock took the inaugural trip on the driverless shuttle in Denver.
Dive Insight:
Governor Hickenlooper has been pushing hard to make sure his state is on the forefront of the autonomous vehicle (AV) trend. State legislators recently passed a law legalizing AV travel on Colorado's roads, as long as operators obey all of the existing rules of the road. 
Denver is among the many municipalities working to add driverless shuttles. Gainesville, FL plans to launch one in the spring, as does Tampa. But last month Las Vegas became the first city in the country to actually put an autonomous shuttle into operation on public streets. 
Most municipalities are going through months of testing to ensure that the vehicles' cameras, radar and LiDAR can adequately maneuver them throughout cities and respond to hazards. That's wise considering the high-profile accident that occurred the day the Las Vegas shuttle began service. A human driver was at fault for backing into the autonomous shuttle, which stopped cold when it sensed a road hazard. A similar stopping situation happened during Denver's shuttle test this week, when the vehicle immediately halted upon sensing a tumbleweed blowing across the road. 
AV designers say the shuttles did exactly what they were supposed to; they're designed to stop as soon as they sense danger. But in some situations, as human drivers know, it's safer to move out of the way instead of stop cold. Incidents like these prove that AV technology still is in its infancy and the machines still have much learning to do. The testing currently taking place also researches human interactions with AVs, which is a major factor in safely introducing the technology into the public space.
As opposed to the Las Vegas shuttle, which largely serves tourists in the city's downtown, Denver's shuttle service will focus on locals and easing their commutes. Although the first route connects a train station with a nearby bus station, expansion could eventually mean that passengers can use the shuttles to get from their homes to public transit stops. 
Recommended Reading: