July 14, 2021
Press Contacts
Janice Dobson
Archatrak
(406)551-4098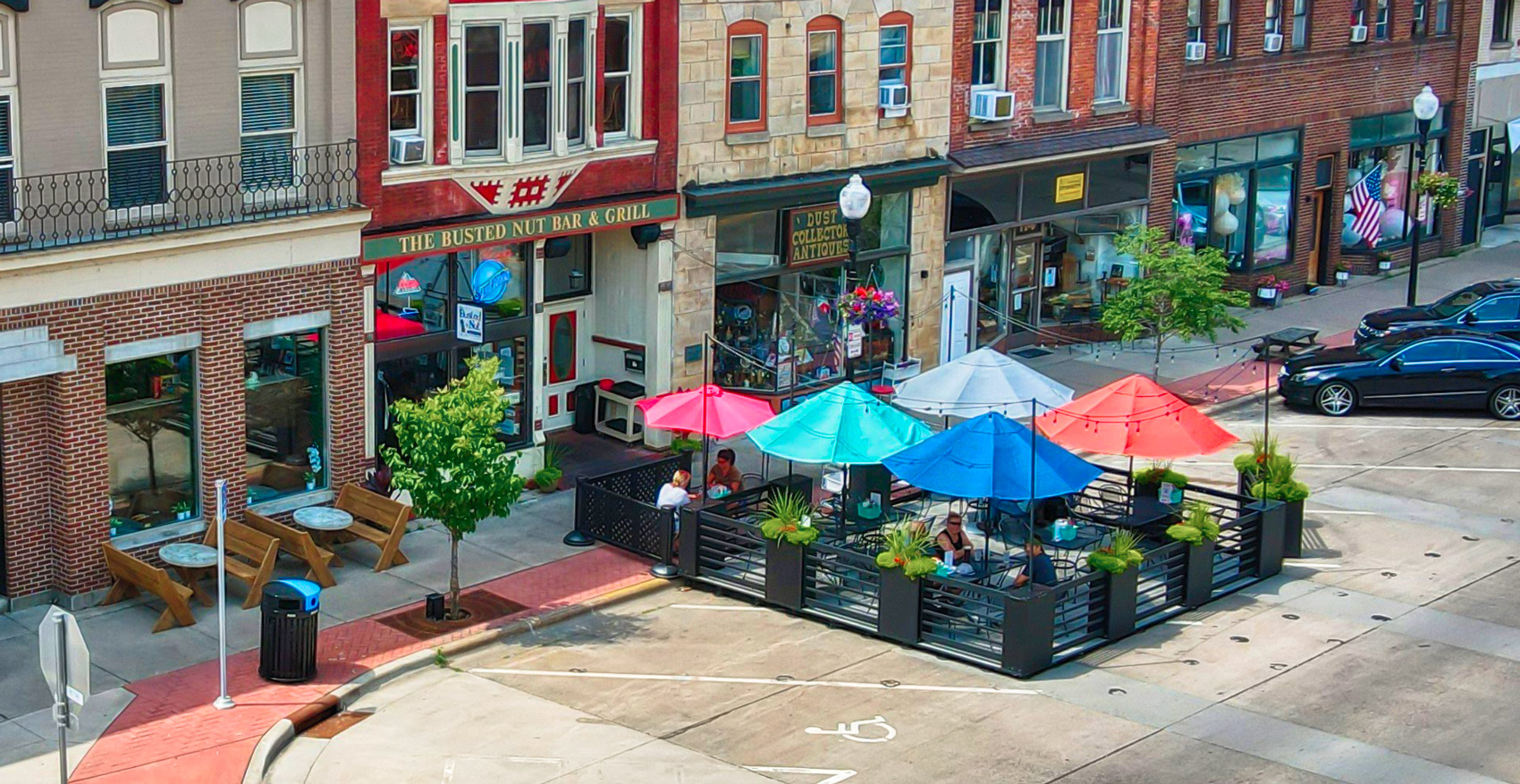 BOZEMAN, Mont. —
Archatrak Inc, known for their 'StreetDeck' self-contained, modular deck kits designed to expand seating and dining to areas along the curb, has recently supplied a number of kits in cities such as Richmond, VA; Columbia, SC; and Hastings, MN. Each of these decks has been customized in some manner to reflect each city's needs. Officials agree that these decks have been beneficial to small, local businesses and are a popular, vibrant addition to their city and downtown areas.
"We supply all the necessary components to build an elegant, sturdy structure that adjusts to the crown and slope of the street to create a seamless transition for pedestrians from the sidewalk to the deck," says Janice Dobson, Business Development Director at Archatrak. "When a city takes it upon themselves to involve local artists to decorate or work with our team to expand the deck to suit their space, that's when our decks become an integral part of a community."
Archatrak offers multiple opportunities for deck customization including over 70 porcelain paver color options, Ipe wood tiles, cafe chairs, tables and fence panels which can be customized with different patterns, logos or text. And while the standard color of the powder-coated planters and panels is charcoal black, other colors are available upon request.
"Our goal, from the beginning, was to restore vitality to city streets with a solution that fosters connection," continues Dobson. "We are always willing to take on a new challenge if it means that the deck will serve small businesses and communities better."
'StreetDeck' platforms can extend to any length in 6' increments and to any depth in 2' increments. The two most common sizes are 12′ x 6′ and 32′ x 6' as these are ideal for one and two car parking spaces. To keep restaurant guests safe from any potential traffic accident, fence panels and planters form a continuous barrier along three sides.
Research into city regulations and site conditions is encouraged prior to inquiry. However, Archatrak can assist with the majority of the required information.
###
About
Archatrak is a national supplier of porcelain pavers, wood deck tiles, pedestal support systems and urban, outdoor amenities.