The billionaire behind plans for a new city in the American desert has made it clear that among his goals for the 5 million residents he hopes will one day live there is "diversity." But what that means and how this city can achieve it are yet to be announced.
Planned communities have a long history in the U.S., providing possible examples to turn to when exploring income and racial diversity.
Assembly Square, Columbia and other planned communities
Ground broke in the Assembly Square neighborhood of Somerville, Massachusetts, in 2012. 
Located along the Mystic River just outside Boston, the 140-acre plot of land was once occupied by a Ford assembly plant and later, a shopping mall, box stores and light industrial space. The land is now half-built up with new housing, commercial offices, retail and pedestrian spaces called Assembly Row. But mapping the remaining areas of the new neighborhood has created controversy. 
The developers behind Assembly Square wanted to only build about 12% affordable housing, but others in the city wanted to meet Somerville's standard of 20%, said Matthew McLaughlin, Ward 1 city councilor and council president for Somerville.
"It was a big fight and it was a big issue that ended up changing the whole dynamic of the city council," McLaughlin said. "A whole lot of people got voted out of office and new people came in who were all about affordable housing."
The city council voted in 2016 to amend the zoning so that new large housing developments in the city would have 20% affordable units. But McLaughlin said the lack of affordability has likely had a negative effect on income and racial diversity in Assembly Square.
"I wouldn't say that Assembly is the best example of how to address diversity and affordable housing because it wasn't part of the plan from the very beginning," he said. "The big part of the plan was always about just generating tax revenue, making money, which is very important but it doesn't necessarily address affordable housing."
Even a city that plans for affordability and diversity from the beginning can run into problems as it gentrifies. Look at Columbia, Maryland. Located halfway between Baltimore and Washington, D.C., the city is part of a group of new towns built in the 1960s, said David Stebenne, who grew up in Columbia and co-wrote a book on it.
Though Columbia had good intentions, it made a mistake in not building more rental housing early on before it grew and the land became more valuable, said Stebenne, a professor of history and law at Ohio State University.
So far, Columbia has racial diversity above the U.S. average: 50% White, 27.5% Black, 13% Asian and 9% Hispanic, according to 2020 census estimates. But income diversity is threatened by Columbia's housing stock, Stebenne said. Residents have long called for more affordable housing.
"If it's going to be a city in which everyone has to buy a home in order to live there, then that works against, to a degree, the economic and racial diversity," said Stebenne.
The privatization of city planning
Willow Lung-Amam questions how a city like Telosa can truly be equitable when it's a privately developed community. It perpetuates a trend around the privatization of city planning and public services, said Lung-Amam, associate professor of urban studies and planning at the University of Maryland.
"It is being led by a billionaire. It is essentially a private community being capped as a planned public community," she said. "The very premise of the planning is already exclusionary, is already not towards a public interest or a public good."
She said Telosa may achieve some standard of diversity, but these efforts won't overcome the larger picture of inequality perpetuated by this privatization of city planning.
Telosa's plans to build in the desert on undeveloped land far from job centers and existing infrastructure is also not a good way to further equity, said Lung-Amam, who also serves as director of community development at the National Center for Smart Growth.
"It's essentially sprawling into the desert, which is not environmentally sustainable. It's not accessible to blue-collar workers. It's not accessible to people without transportation. It's reliant upon new infrastructure and people who can afford cars and other kinds of amenities that are not part of the existing fabric of the community," she said.
"It's requiring all that new infrastructure to be built and therefore isn't sustainable in an environmental sense, in a social sense, in an economic sense. So why are we calling it [a smart city]?" Lung-Amam asked.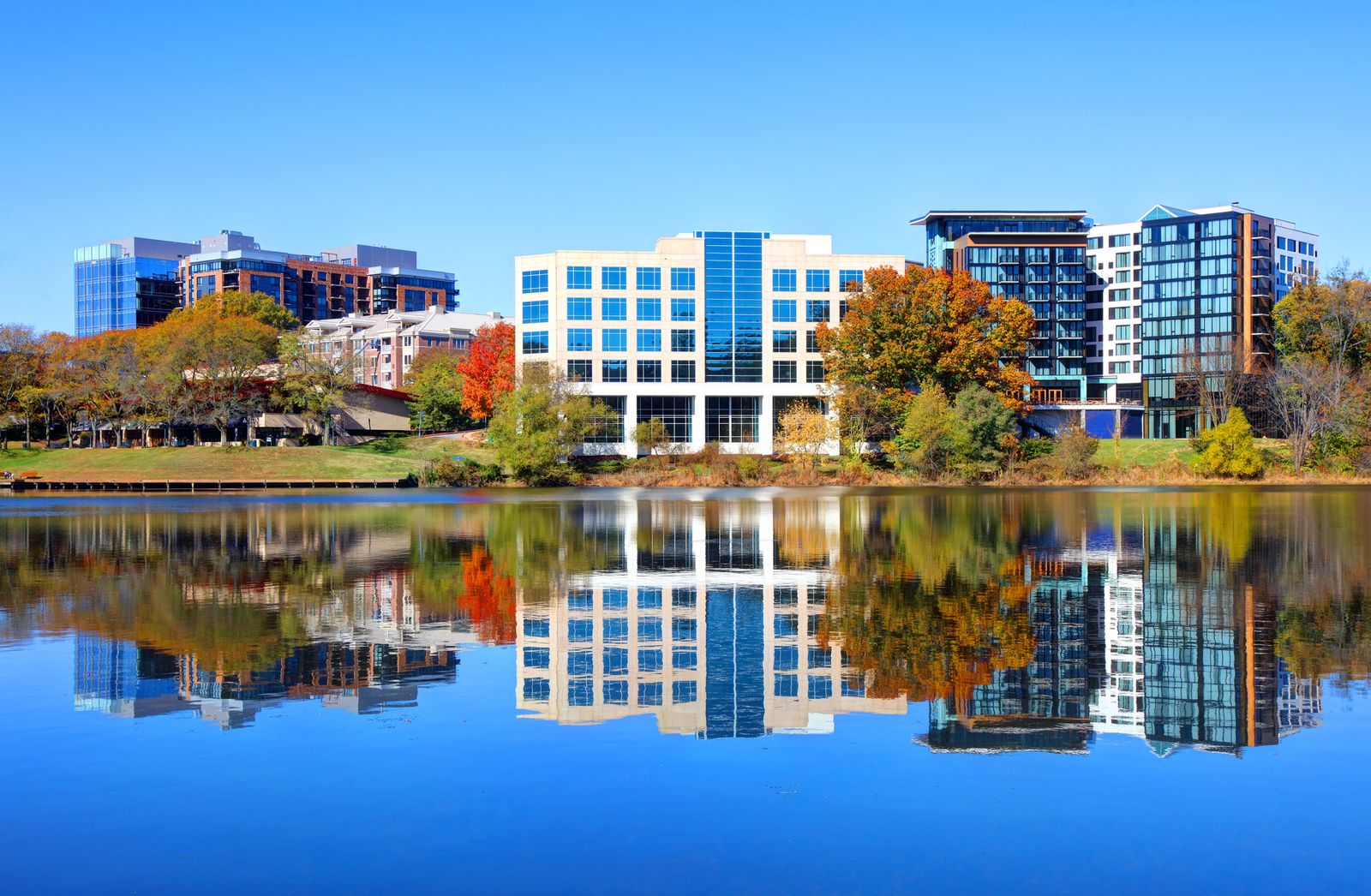 McLaughlin said it's important for a newly built city to talk about affordable housing before development begins.
"I don't think that was the case with Assembly. I think if they could have gotten away with building zero affordable housing, they would've," he said. "For a planned city in the middle of nowhere that will probably require a good amount of government money or some sort of large developer who's able to build something out of nothing, I think you should try to get as many affordable units as possible."
Stebenne said a city having the right mission attracts the type of residents who support that. Columbia was racially diverse because everyone knew that's what the city would be, he said. A year before redlining was outlawed in 1968, Columbia had no neighborhoods that were exclusively Black.
The plan for Telosa is to buy land that's "virtually worthless" and give it to a foundation managed by city residents so they'll have a stake in the land, Lore said during a panel discussion on the city.
Lung-Amam questioned the characterization of existing land as "worthless" and how that detracts from Telosa's diversity goals.
"All places are valuable to somebody, and it is worth thinking about and talking to those people for whom that land does have value and does constitute part of their sense of place and sense of community," she said. "The notion that it's vacant, that it's worthless, that it's meaningless is starting from a really bad place in terms of just the goal of equity and inclusion."
Correction: This story has been updated to reflect that David Stebenne co-wrote a book on Columbia, Maryland.