Just living in the United States can be dangerous for walkers: In 34 countries the International Transportation Forum analyzed, Argentina is the only country where pedestrian deaths from 2010 to 2019 increased more than they did in the United States. "We are the most dangerous country in the developed world," said Beth Osborne, director at Transportation for America. 
The number of U.S. pedestrians killed annually in traffic collisions soared 77% from 2010 to 2021. "This is the highest number [of pedestrian deaths] that we have seen since 1981, which is truly disappointing," said Lynda Tran, director of public engagement and senior advisor to the secretary at the U.S. Department of Transportation, on an Oct. 23 webinar.
Pedestrian fatalities have risen much faster than total fatalities
Percent change in number of fatalities from 2010 baseline
Pedestrian deaths are growing faster than traffic fatalities as a whole. Officials, advocates and researchers cite distracted driving, less traffic enforcement, larger and heavier vehicles, more risky driving behavior and a higher incidence of driving while impaired as potential factors resulting in the increase. Pedestrian infrastructure plays a role as well. Plus, outdated federal regulations on street designs and traffic control devices are "full of seemingly arbitrary and functionally dangerous rules," according to the National Association of City Transportation Officials.  
There has been no shortage of efforts to reduce the nation's epidemic of traffic fatalities, including Complete Streets programs, Vision Zero strategies, the National Roadway Safety Strategy and the $5 billion Safe Streets and Roads for All federal grant program. Yet pedestrian deaths keep rising, with more than 7,500 people killed in roadway crashes in 2022, according to preliminary data released by the Governors Highway Safety Association. Here's a look at some of the most common approaches U.S. cities are using to improve pedestrian safety, their limitations in the view of transportation officials and other traffic safety experts and what the Biden administration is doing to make progress.
Complete Streets and Vision Zero
Complete Streets policies focus on street design that increases safety for pedestrians and cyclists of all ages and abilities along with motorists and transit users. The approach goes back at least 20 years, and local governments and metropolitan planning organizations have adopted more than 1,700 such policies. 
Entrenched federal and state legislation and policies that prioritize traffic speed over safety can limit the success of complete streets programs, according to a report released in May by Smart Growth America, an advocacy organization. "We argue for both legislative and policy change," said Osborne at Transportation for America, an SGA project. "We continue to see barriers to building and designing safer roadways for all users," she said. Federal road funding comes mainly in the form of flexible block grants to states, the report says, "with almost no requirements to prioritize safe travel for everyone." 
Vision Zero — a strategy that acknowledges that people traveling on roadways will make mistakes, thus roads should be designed to prevent severe injuries and fatalities when they do — was first adopted in the U.S. by New York City in 2014 after proving successful in Sweden. More than 50 other U.S. cities, counties and metropolitan planning organizations have since adopted Vision Zero programs. 
Smart Cities Dive found in its investigation that several cities that have posted commitments to Vision Zero on their websites haven't made much progress. "Some cities declare Vision Zero and then really don't follow through," said Angie Schmitt, author of "Right of Way: Race, Class, and the Silent Epidemic of Pedestrian Deaths in America."
Most large U.S. cities recently experienced an increase in pedestrian fatalities
Change in pedestrian fatality rate per 100,000 residents from 2020 to 2022, based on cities with populations over 500,000
Some communities say a lack of funding prevents their progress. Patrick Hartley, Complete Streets program coordinator for the Tucson Department of Transportation and Mobility, said that in Tucson they had been hesitant to begin a Vision Zero program "because we didn't have the resources to really put behind it." That might be changing, however. In 2022, the U.S. Department of Transportation awarded Pima County, which includes Tucson, $1.5 million for a roadway safety plan under its Safe Streets and Roads for All program. The same year, Tucson voters approved extending a half-cent sales tax for 10 years that will provide $150 million over the decade for local street safety projects like street lighting, sidewalks, bicycle improvements, traffic signal upgrades and traffic-calming features. 
In other cities, the commitment to Vision Zero depends on the political winds. "I've noticed a handful of cities where we saw some political leadership change or change of commitment at the top" leading to a slowdown or complete lack of activity on Vision Zero efforts, said Leah Shahum, founder and director of the Vision Zero Network, a nonprofit organization.
Baruch Feigenbaum, senior managing director of transportation policy at the Reason Foundation, said that while many cities have adopted one or more of these programs, "the results have been very, very mixed." Referring to the Vision Zero strategy, he said, "The lesson I would learn is that U.S. cities, especially the Sun Belt ones, are fundamentally different than many European cities." He explained that while older, Northern cities were built around mass transit, "trying to retrofit" car-centric Southern cities around walking and biking can be politically and economically challenging.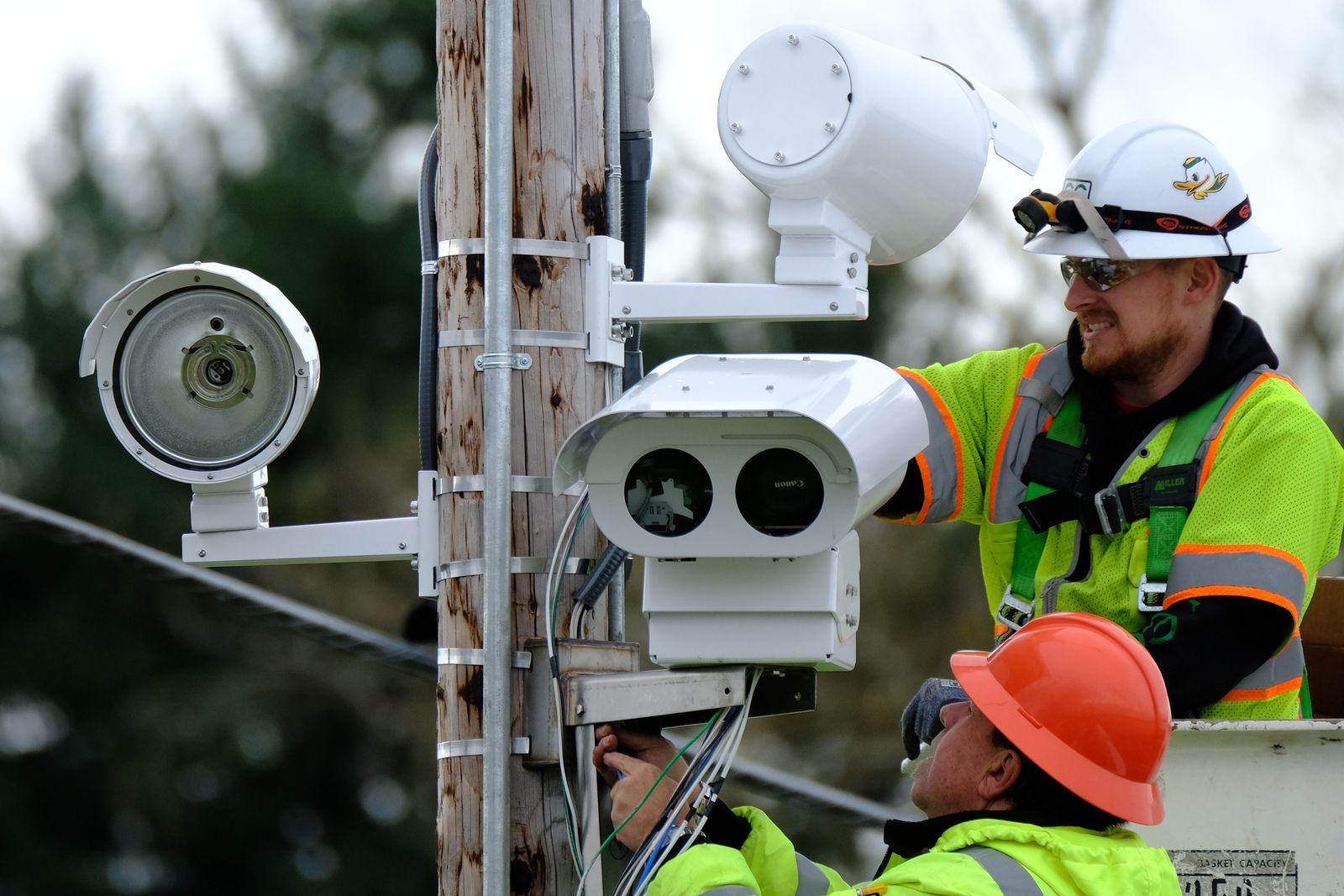 Billions available for safe system approach 
The latest federal attempt to reduce traffic fatalities is the "safe system approach," which the U.S. Department of Transportation adopted in January 2022. Like Vision Zero, the safe system approach recognizes that people make mistakes, thus it asserts that responsibility for reducing deaths and serious injuries is shared among all road users and that only certain injuries are survivable. It focuses on five categories of interventions to reduce road deaths: safe vehicles, safe roads, safe speeds, safety for all road users and post-crash medical care. 
"One of the biggest things the states are doing is embracing the safe system approach," said Adam Snider, GHSA director of communications. According to the GHSA, the safe system approach "is a shift from conventional road safety thinking" that "aims to create a multi-layered safety net, so that if one countermeasure fails, another will help prevent a crash or, in the event of a crash, lessen the likelihood of serious injury or death."
Snider said that states are "working to update and modernize road designs to better accommodate pedestrian safety," as well as building more redesigned roads, intersections and crosswalks. He added that "equitable traffic enforcement" is important, especially where there are a high number of pedestrian injuries or fatalities.
The 2021 infrastructure law provides $5 billion for the Safe Streets and Roads for All discretionary grant program and increased funding for the Highway Safety Improvement Program. The law now allows a state to use up to 10% of HSIP funds for certain safety projects.  
"Cities have a pretty good understanding of what needs to be done," said Jenny O'Connell, associate director of programs at the National Association of City Transportation Officials. But, she added, "There are a lot of roadblocks that they face in trying to implement those changes."
Those barriers include political forces that seek to maintain the status quo of prioritizing vehicular traffic, insufficient funding for pedestrian safety improvements, an outdated federal traffic manual and federal funding that's routed through state governments, which O'Connell said "can really alter how that funding is spent in cities." 
In testimony to Congress last year, Elaine Clegg, then president of the Boise, Idaho, City Council, said, "Collectively, federal, state and local governments must be willing to adjust our rules of the road for design and speed in order to save lives."
NACTO
Resources for cities
NACTO advocates for safer streets and offers policy and design resources for cities to use in their efforts to improve road safety, O'Connell said. The organization also helps cities share best practices: "There's a lot of good work happening in cities that they can learn about from each other," she said. City transportation planners can connect via online forums as well as at in-person NACTO conferences.
The Vision Zero Network also offers resources for cities and opportunities for them to learn from each other. Shahum said it convenes small-group "peer-exchange" meetings, hosts webinars and provides online guidance and coaching by phone. "We're really sharing what we consider the best practices, models and templates for strong Vision Zero work," she said.
The GHSA offers publications, webinars and events for state highway safety offices to share their successes and innovations with other states. 
GHSA's Snider points out how essential it is to continue to make progress. "Behind every single one of these numbers is a human life," he said. "It's a mother or father or son or community member or our friends and family. We've got 20 people dying every single day just because they went out for a walk."