Dive Brief:
New York City Mayor Eric Adams announced today that the downtown Manhattan heliport would add the infrastructure necessary to support electric-powered aircraft that take off and land vertically. "We're going to reimagine the assets as a new hub for sustainable transportation," he said.
Joby Aviation flew its eVTOL aircraft from New York City's downtown heliport in Manhattan on Sunday and today, marking the first flight of an air taxi in the city. Volocopter, a Germany-based eVTOL company, announced that it also completed a test flight at New York City's public showcase of the technology following other U.S. flights in Las Vegas; Tampa, Florida; and the Dallas-Fort Worth area. 
More cities and states have discussed bringing air taxis to their communities as major developers move closer to commercial operations, executives at prominent eVTOL companies said in recent earnings calls. Archer Aviation CEO and founder Adam Goldstein named Atlanta, Los Angeles, San Francisco, South Florida and Texas as potential future markets for advanced air mobility service on the company's Nov. 9 earnings call. These are in addition to previously announced routes serving Chicago and New York City.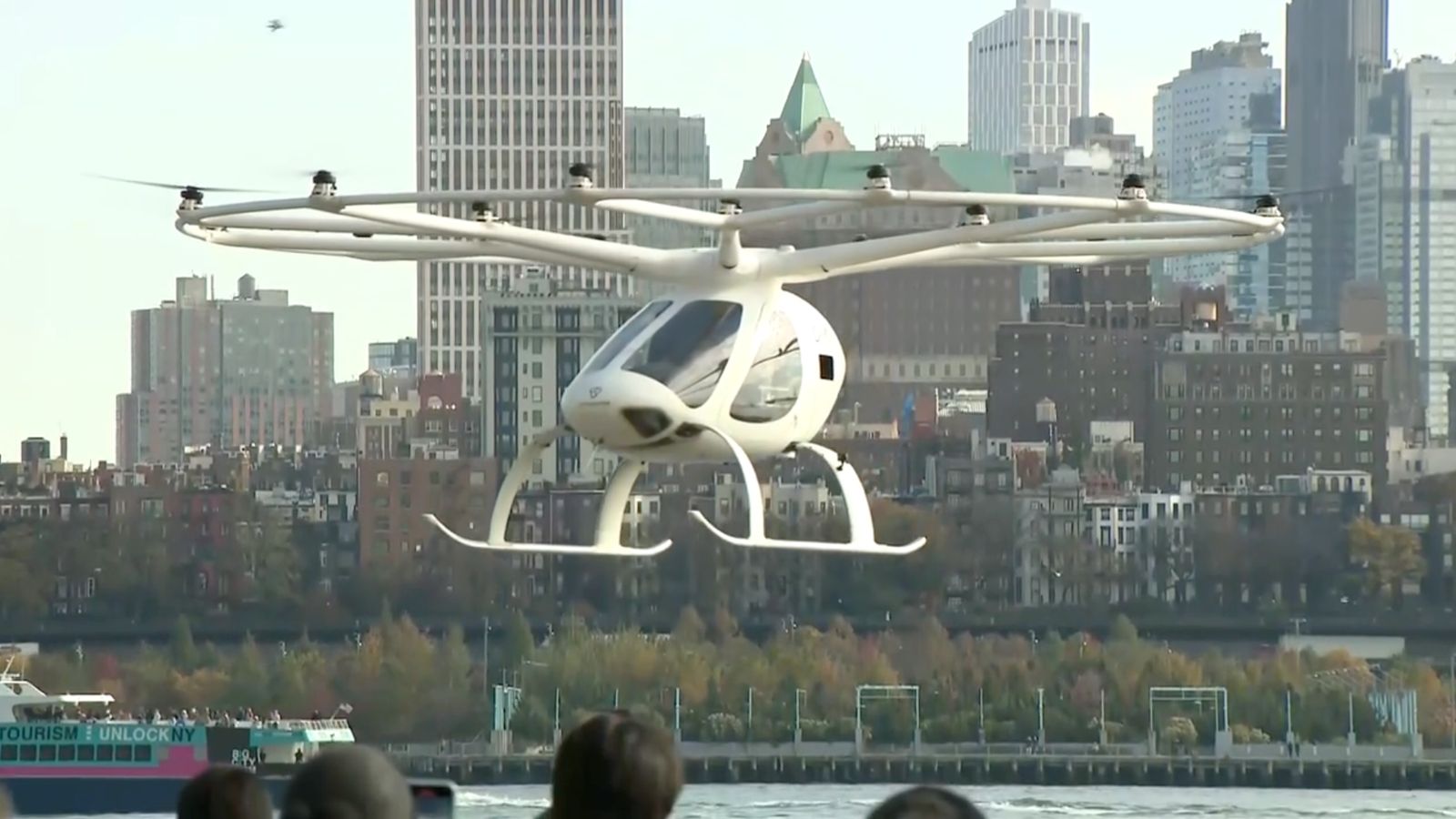 Dive Insight:
Air taxis are in development to serve short routes, such as those between downtowns and nearby airports or smaller cities. Startups like Archer Aviation and Joby Aviation are supported by ties with global companies including automakers Stellantis and Toyota and air carriers United Airlines, Delta Air Lines and ANA Holdings, parent company of Japan's largest airline, All Nippon Airways. Archer and Joby both recently restated their commitments to begin passenger-carrying flights in 2025.
"Over the coming weeks and months, you can expect to hear more about how New York City is embracing this new form of transportation, and we'll share more details about how we're working across the other major U.S. cities to bring eVTOL to market," Goldstein said during the earnings call. He told investors that Archer completed the maiden flight of its third-generation Midnight aircraft this month and that it is ramping up to produce six of these aircraft for Federal Aviation Administration certification flight testing. 
Joby announced in October that it had begun flight testing with onboard pilots as opposed to earlier remote-controlled flights. "At the state and local level, there is a great deal of enthusiasm and support, from the warm welcome and incentives we received in Ohio to Gov. Newsom signing legislation in California that brings the entire state government together in a unified way to prepare for commercial operations," founder and CEO JoeBen Bevirt said during Joby's Nov. 1 earnings call.
Bevirt was referring to a new law that establishes a panel to advise the California Department of Transportation on development, infrastructure and equity issues around advanced air mobility.